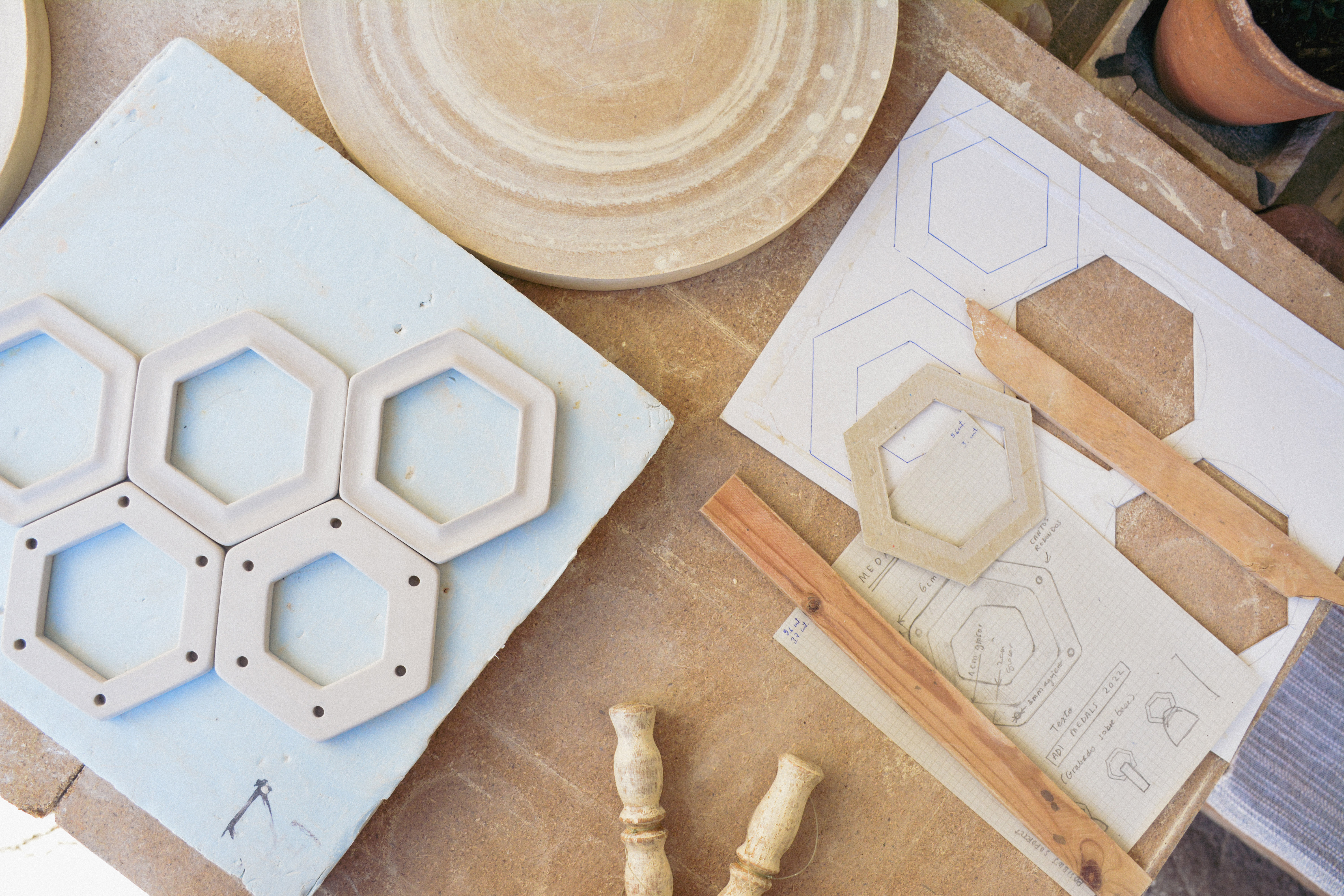 Adi Medals 2022

As the 2020 Gold Adi Medal winner, for the 2022 edition of the Adi Medals I became part of the Jury and the designer of the awards, for the contest organized by Adi-Fad.These 2022 Adi Medals are created in the fishing village of A Guarda. Each piece, created by ceramist Leandro Alonso, represents the magic of craft work, and the emotion of objects which contain a story.

Following the traditional Adi hexagonal shape, they incorporate glass waste returned from the sea, combined onto the ceramic pieces to create color.




The redeiras of A Guarda, women net makers in charge of making fishing nets, are incorporated into the process. With their knowledge and tools, they weave around each piece a traditional fishing knot, symbolizing the importance of collaborative work between women. Finally, each piece is contained in a custom-made wooden box, which permits the transportation and exhibition of the awards.