F L E C T E
Creating softness from rigidity
2017, Delft University of Technology

Flecte is a lamp inspired by the LCW chair made in bent plywood, designed by Charles and Ray Eames in 1946. The objective was to reflect one of the main characteristics of the chair, which is to create softness and lightness out of a rigid material.

The process began by creating a collection of first sketches, exploring the idea of "floating" shapes, with the aim of creating lightness.


The final conceptual model consists of two organic shapes which represent a reflection of one another. The biggest challenge of this product was to create a stable, discrete connection between the two shades, which would also contain the light bulb. The solution was found through prototyping, with basic materials such as cardboard and wood.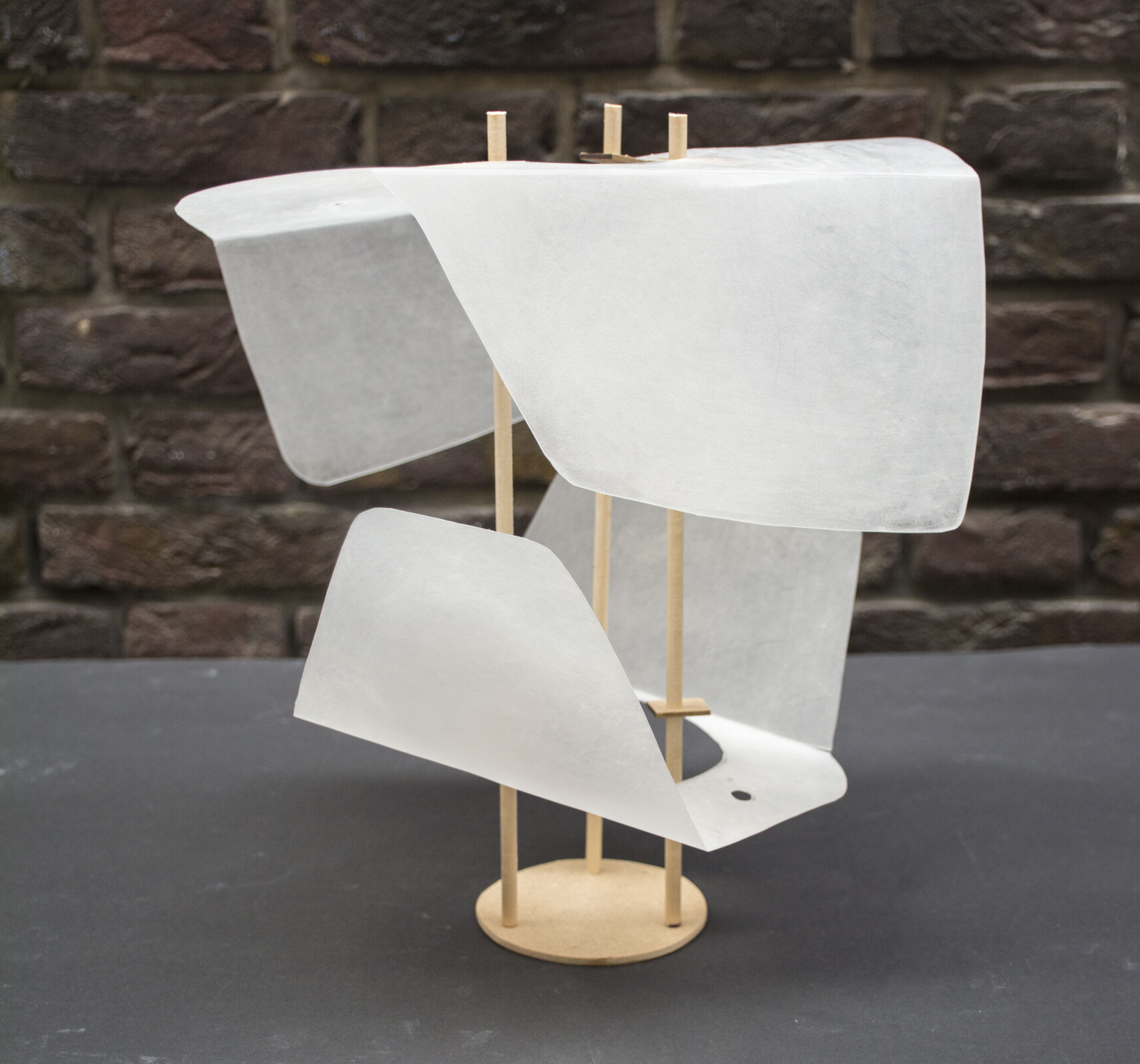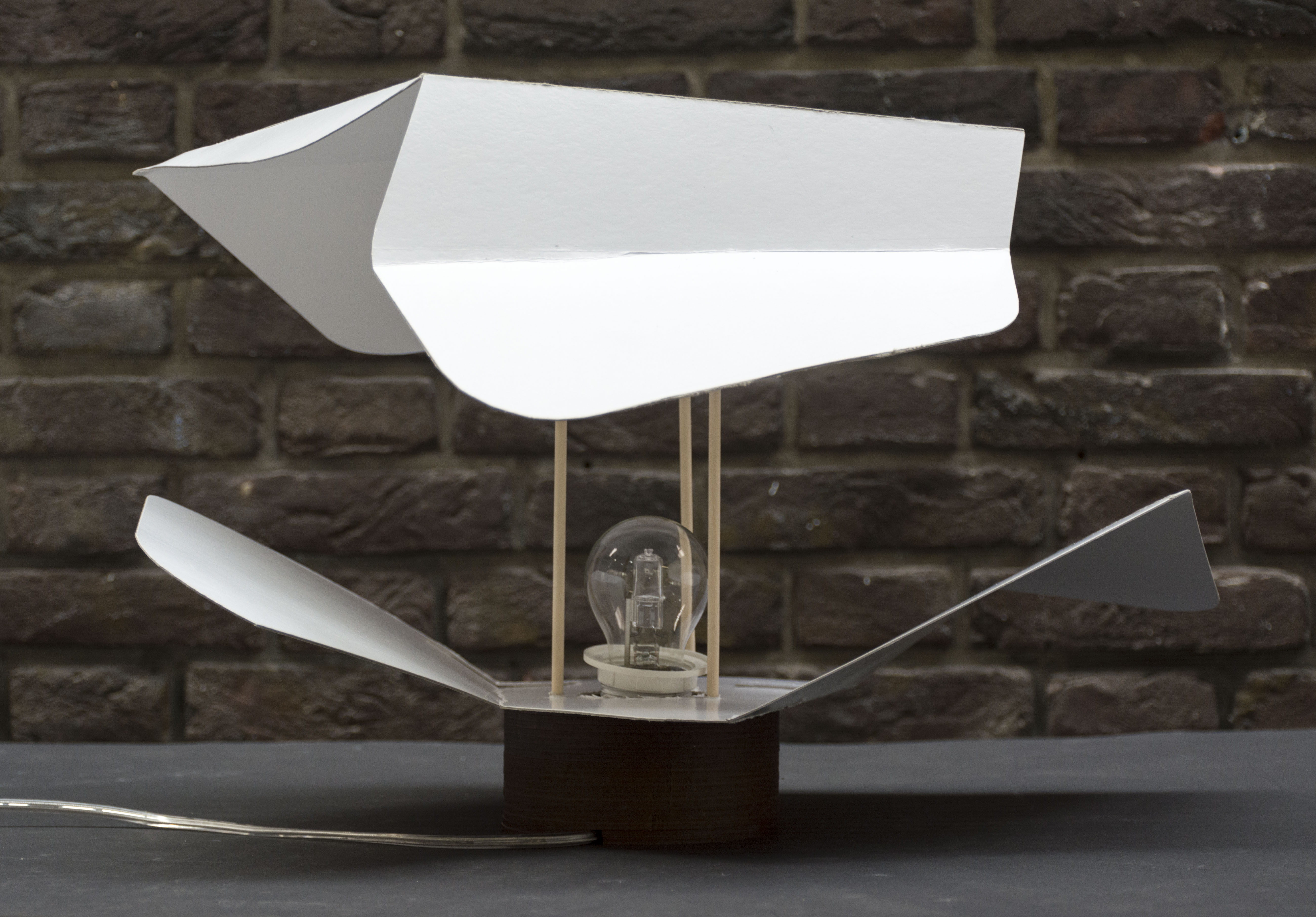 The outcome was a base made out of a series of round layers, in which the the bulb fits in, and with a slot on the side for the cable to go out. Halfway through the base emerge three steel bars, which hold both the lower and upper shade in place.
The shades were first lasercut out of plexiglass, and then bent manually with the use of a hot wire bending machine. Following the same material language, the base is conformed of lasercut layers of plexiglass. Into these layers fit the bulb and three aluminum bars, each with a screw thread at the top end, to keep the shades in place.