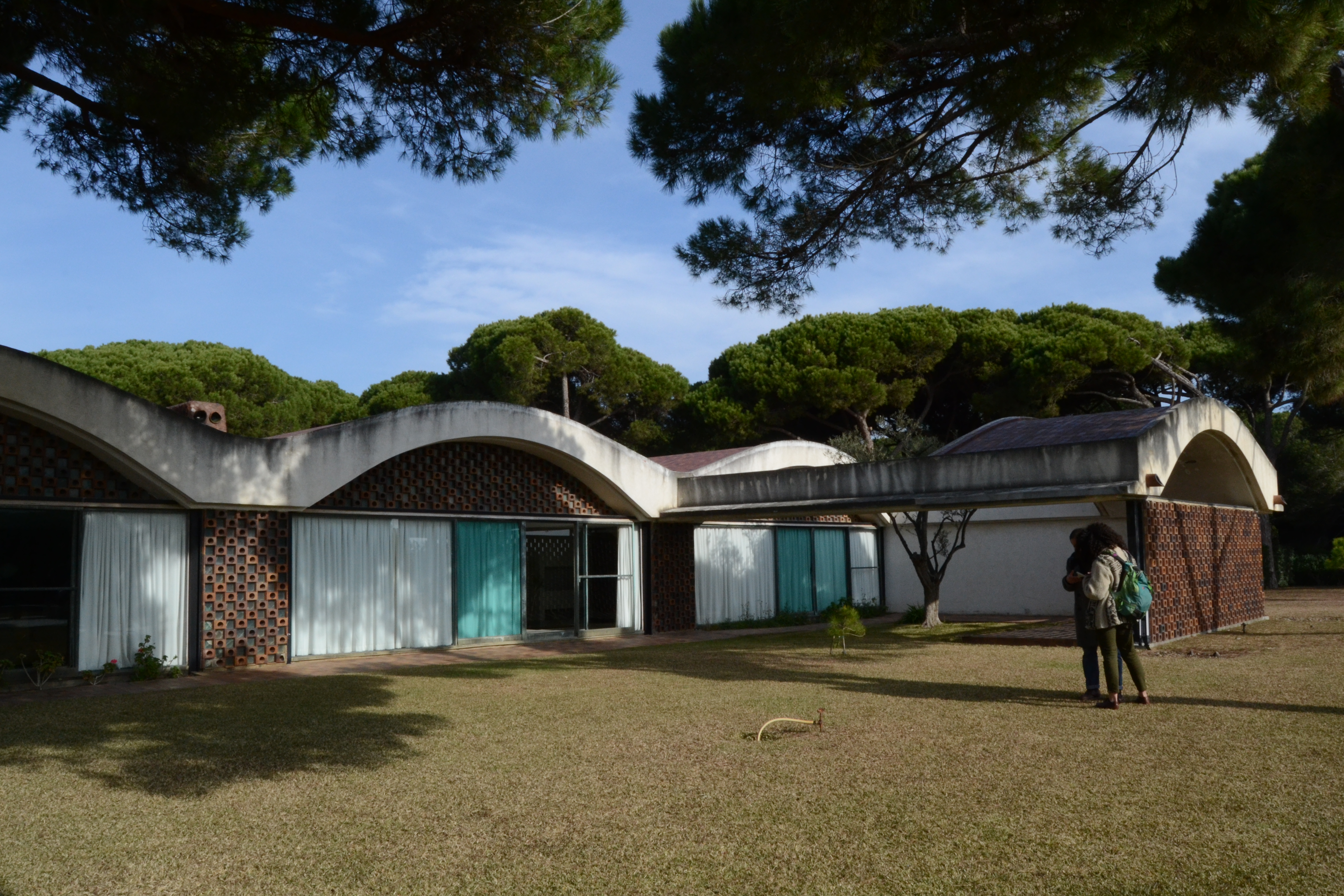 Volta is a lamp designed in collaboration with students Maria Casadellà, Qiongxin Fan and Laura Gusart. It is meant to fit in the contemporary style of the Catalan house La Ricarda, which was designed by Ricardo Gomis and Antoni Bonet during the 20th century.
This product was inspired on a relevant architectural shape of the house, the vault. The design process beagn with the definition of a module, which followed the shape of the vault. Through its use, several variations were made to determine the direction of the lamp design. From the start, our idea was to create a lamp used for an indoor living room and outer pool of La Ricarda.
The prototype for Volta was made from a wooden structure, which was initially laser-cut and ensembled together. From this point, the circuit was built inside with led strips. Finally, the structure was covered with cardboard, the corners were rounded, and the entire piece was spray-painted with ceramic- textured spray paint.

Volta is a lamp which offers a mutifunctional, simple and comfortable design. Furthermore, it aims to follow the same formal and aesthetic language as the house.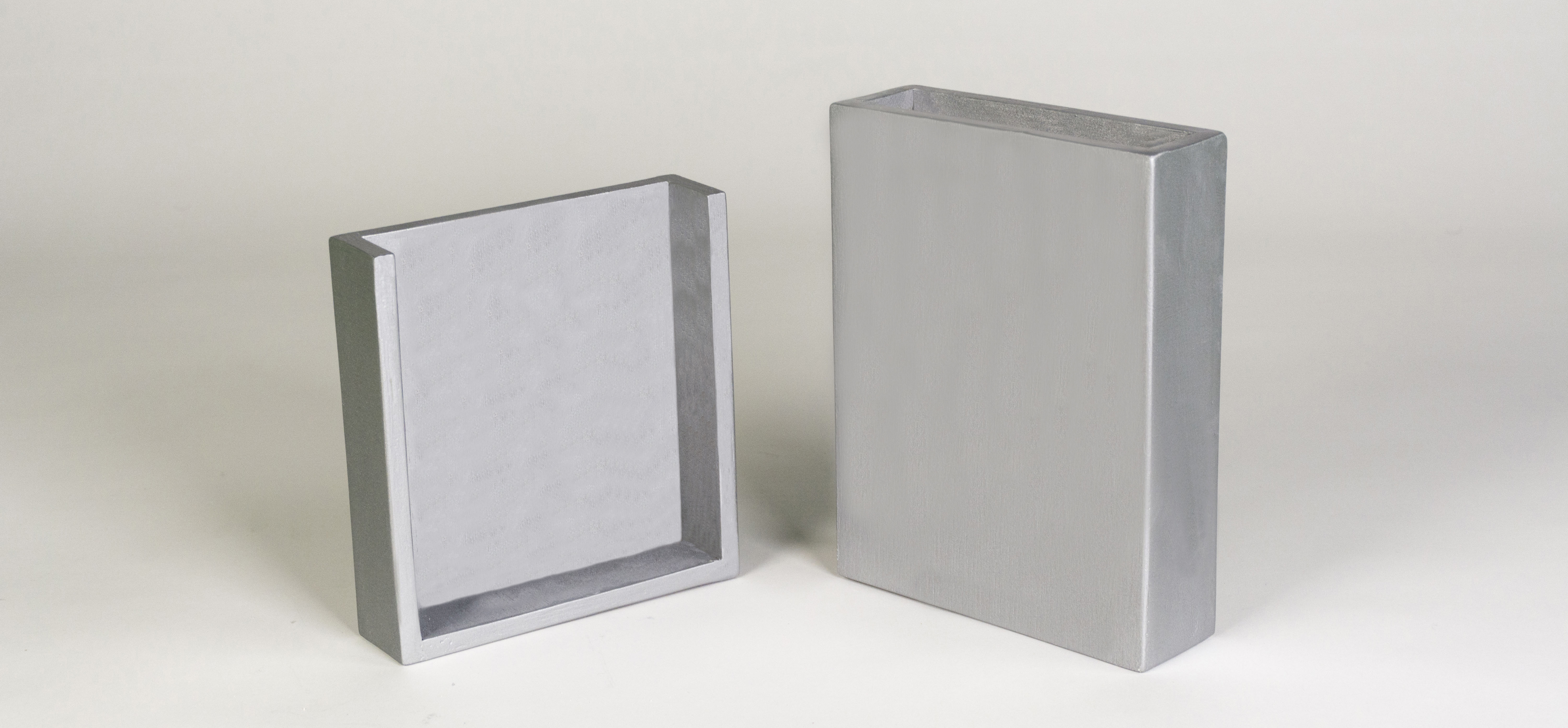 Created for exteriors and interiors, it is a ceramic piece which is illuminated by touch. It comes with two pieces that allow it to be hung on the wall or placed vertically with weight. This multifunctional product aims for simplicity and comfort.